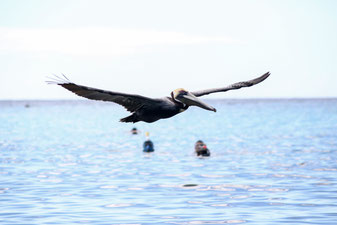 Update: Opening Dates Curaçao borders: BES Islands, St. Maarten and Aruba
On June 8, 2020, the government of Curaçao announced that it is doing its utmost to open the borders on the following dates:
June 12, 2020 for Bonaire, St. Eustatius and Saba (BES Islands) - CONFIRMED
June 15, 2020 for Aruba and St. Maarten - CONFIRMED
July 1, 2020 for some countries in West Europe such as the Netherlands, Germany and Belgium - NOT YET CONFIRMED
---
 The government announces that the dates June 12 and June 15 are now confirmed.
Starting those dates, there can be air and maritime connection between BES Islands and Aruba and St. Maarten respectively.
If a person traveling from one of the islands mentioned above, has visited a high-risk country 14 days before, the Ministry of Public Health will evaluate if that person is allowed to visit Curaçao or not.
---
July 1 has not been confirmed yet. The government is still working on conditions and requirements to open borders for travelers from the Netherlands, Germany and Belgium.
Also, the government will continue to evaluate the changes of both the dates and the countries for which Curaçao is opening its borders because the risks could increase or decrease.
---