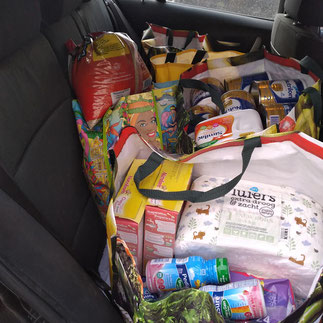 WILLEMSTAD, ROTTERDAM  - Curaçao is 21,000 kilos of fresh food richer. The first freighter has arrived and more will follow in the coming weeks. In total, the island is supplied with 100,000 kilos of food for the food bank.
Curaçao is suffering greatly from the corona crisis and has been missing the main source of income (tourism) for three months. The local food bank has had to take the hardest blows.
The Rotterdam entrepreneur Paddy Roomer lent a helping hand with emergency aid in which Fatels Food Group and also Patani Global Food participated. In addition, Seatrade Rotterdam donated the containers. Roomer also arranged for no import duties to be paid.