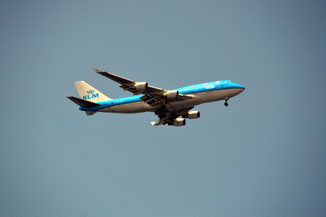 KLM starts selling tickets to the ABC islands and Sint Maarten
In the Netherlands, Prime Minister Rutte announced that travel will be allowed again from the 15th of June, to a number of European countries AND the Caribbean.
From the 6th of July, the first flights can be booked via KLM.  According to the reservation system, daily flights are flown to Willemstad.
For Bonaire and Aruba, the first flight can be reserved on the 15th of July. Until the 3rd of August, this combination flight will be operated three times a week, on Monday, Wednesday, and Friday. After that daily again.
For Sint Maarten, the first ability to book will be the 3rd of August.
It is up to the local authorities to decide when the Ilands want to receive tourists again and under what conditions.  The Caribbean Outbreak Management Team chaired by RIVM boss Jaap van Dissel advised the islands to start with limited numbers in order to gain experience and limit contacts between holidaymakers and the local population.